PCE Europe, IFAACP Lausanne and pca.acp Switzerland are pleased to invite

you
to the second European PCE Symposium

G

ROWING A

P

ERSON

-C

ENTERED

S

OCIETY IN

E

UROPE

15 - 17 April 2016




Lausanne, Switzerland

Person-Centered and Experiential counselors and therapists know that there is great constructive potential within each person. As members of the helping professions, we can have a powerful impact on the broader socio-cultural view of the person and human development. This impact is much needed at this time.

The Symposium is an opportunity to gather and think together about the huge impact PCE can have on individuals and society.

We hope to stimulate contributions and

reflections on the inner dynamics of the person throughout the therapeutic process, and on

the cultural impact of PCE practice.

We are looking forward to welcoming you in Lausanne, a charming city in an idyllic setting between the lake and the mountains. The event will take place at Swiss Tech Convention Center, a brand new building, with a futuristic design unique in Europe, which was conceived as a place to meet and exchange ideas.

Translation in French and German will be assured, as far as possible, for plenary sessions and workshops.




Check

http://www.pce-europe-events.eu

soon to be updated with further details.


Save the dates!


Powered by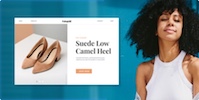 Create your own unique website with customizable templates.